The Best Personality Development Classes In Ahmedabad
Oxford personality development classes in Ahmedabad is hands down the best center in town for personal development. Our teaching methods have a proven track record of delivering successful results for our students. Moreover, Oxford IELTS Coaching Ahmedabad provides access to tons of premium resources that will help you upgrade your personality on a complimentary basis.

1000 + Happy Students
10 + Years of Experience

98% Students: 7+ Bands

Certified Faculty
Students, youngsters, job seekers, and everyone who is serious about learning about and better themselves.


No prior understanding of the subject is required.


Even individuals who are generally successful in their life can benefit much from this course in terms of finding balance and overall fulfilment.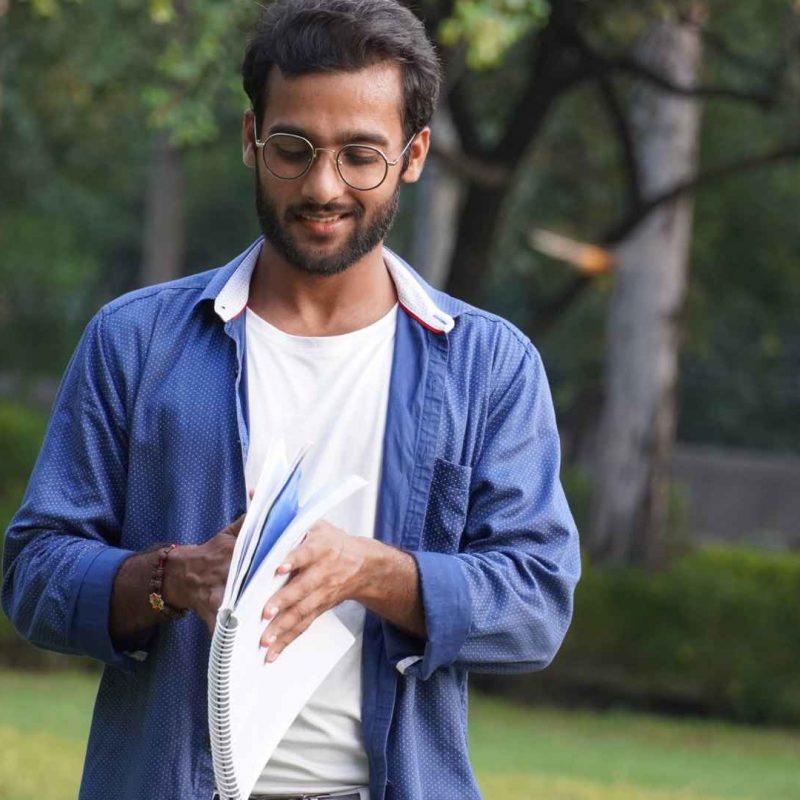 What is the definition of personality?
Characteristics, behaviour, attitude, mentality, and appearance are all aspects of a person's personality. It is a set of characteristics that appeal to the general audience. Your personality, for example, is how you present yourself to others. What role does personality development play in one's life? It is critical because you will not be able to achieve greater levels of success in life unless you have a strong personality. All of the world's great people who have accomplished in their life have unique personalities that set them apart from the crowd.
A wonderful personality can be a film star, a scientist, a famous international leader or perhaps your idol. These are the people you admire in life. You make an effort to imitate them. Their personality is what draws people to them and makes them famous. It is impossible to stand out from the crowd without a strong personality.
It will enhance your confidence and make you a highly positive person if you have a strong personality. People with strong personalities do not try to imitate or follow others. They have their own manner and approach to things, which distinguishes them from others. You must use your own mind and adhere to your own set of principles rather than blindly following anything. When it comes to principles, having discipline is an important component of developing a positive personality. You must be able to persevere in the face of adversity and maintain a positive attitude. You will not only feel more secure, but you will also be able to assist others who are working with you. If you're working with a group of people to complete a task, for example, you should be able to motivate them and bring out their best qualities. They will become disheartened if you give up. Honesty, trust, perseverance, and sacrifice are some key life concepts that you should follow to improve your personality development skills.
So, how can you cultivate a personality that is admired and adored by all?
You must also appear attractive from the outside in order to improve your personality. Maintain an upright posture while standing, sitting, and walking. It won't help if you stoop while walking or keep a glum expression on your face all the time. You must work on physically grooming yourself as well as psychologically grooming yourself by maintaining a pleasant outlook on life. Many individuals give up far too readily without putting in the necessary effort, and they are quick to criticise others or place blame on something. In life, you must discover solutions and work hard. Everyone admires a well-behaved individual. When dealing with any circumstance in life, you must take a responsible approach. If you become enraged or lose your cool, it indicates that you are either insecure about yourself or have no idea what to do. This is counterproductive to the cause, and people will avoid such individuals. In order to have a strong personality, you must lead by example in everything you do. This is feasible by enrolling in personality development training classes that can assist you in bettering yourself.
This course contains fundamental training that can help you improve. You will be taught how to talk more clearly in front of others, dress well, act appropriately, and manage your emotions in a variety of circumstances. Leadership, a sense of humour, good manners, and effective persuasion abilities will all be taught to you during this process